Do the new features and tools added to Photoshop 2020 warrant the monthly price tag?
(Image: © Adobe/Jason Parnell-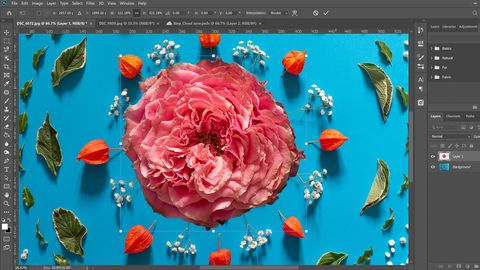 (Image: © Adobe/Jason Parnell-Brookes)
OUR VERDICT
The most exciting part of this Photoshop update is the new Object Selection Tool. Adobe is putting Sensei to good use here and this can drastically cut edit times for photographers and artists alike. Some features, however, feel a little superfluous.
FOR
Object Selection Tool saves time
Cloud ensures fluid workflows
Default consistent transform useful
AGAINST
Small menu adjustments are weak
Warp tool not un-doable after committing
Subs model not for everyone
PHOTOSHOP 2020 REVIEW: QUICK LINKS
Seamless saving via the Cloud
Transform consistently
Object Selection tool
Properties revamp
Flexible Smart Object conversion
More powerful Transform Warp
New and improved presets
System requirements
How good is Photoshop 2020?
Should you buy Photoshop 2020?
Adobe recently released a bunch of powerfully upgraded tools and features to Photoshop 2020 in an effort to blend the gap between desktop/laptop-based Photoshopping and using the new Photoshop for iPad.
Although there are plenty of new additions and refreshes that bulk Photoshop's already stacked library of features and tools, is it enough to make that subscription cost worth it? And can Adobe's powerful Sensei artificial intelligence learning machine work reliably save you time when working in the software? Or is your money better spent on a one-off software purchase? Read on to find out.