The best programs for drawing, digital illustration, 3D sculpting and modelling, Free and Full versions, with download links and tutorials
On this list you will find the best programs for drawing, digital painting and illustration, graphic design and 3D sculpting/modeling.
For each of these programs I have added links so that you can download them, either in full paid version or in free or trial version, if available. You will also find links to useful tutorials to get you started using them as quickly as possible.
The software on this list is for graphic design, drawing and painting, digital illustration, concept art, photo retouching, vector image editing or sculpting 3D models.
To make things clear, this post is organized in the following sections:
► Software programs for drawing, painting and digital illustration "in 2D" (paid, although with free trial versions)
► Vector software for graphic design (paid, although with free trial versions)
► Free drawing software and free graphic design programs, both bitmap and vector
► 3D sculpting and modeling software (paid and free)
I hope you find this list helpful.
In this article:
Best Programs for Drawing, Painting and Digital Illustration "in 2D"
First of all, the following software programs are not free, although they do have free versions. If you are looking for free drawing software, look FURTHER DOWN. However, these programs are extremely powerful ones, in some cases industry standard, and they are worth checking out.
[ Clip Studio Paint is one of the best programs for digital illustrations, it is extremely powerful and affordable. You can get it here ]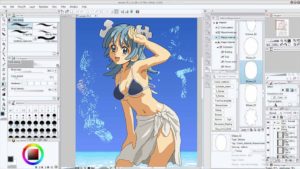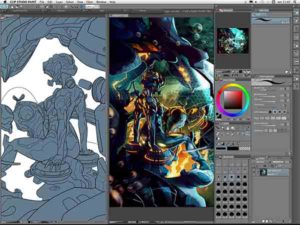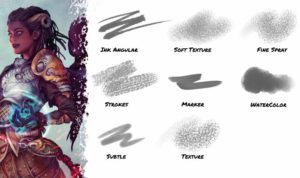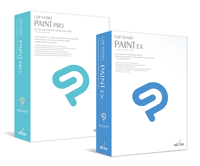 Manga Studio 5 is now called Clip Studio Paint. This is a digital drawing software that, in spite of its previous name, is not only to draw Manga but also to draw comics of any kind or for digital illustration in general.
Clip Studio Paint is the best compromise between the complexity of Photoshop and the simplicity of other programs like Paint Tool SAI. Clip Studio Paint is one of the best drawing software suites in terms of value, not surprisinglyit has already sold more than 4 Million copies.
If you are using an iPad to draw digitally or you are thinking of buying on with that purpose, here is some good news for you: since the end of 2017 there is an iPad version of Clip Studio Paint. The interface is a bit different with respect to the PC version, but apart from that it is very similar. And it will let you draw and design anywhere with your iPad, which is a great plus.
https://cosmosdigitalart.com/en/the-20-best-programs-for-drawing-painting-graphic-design-3d-paid-and-free-software/