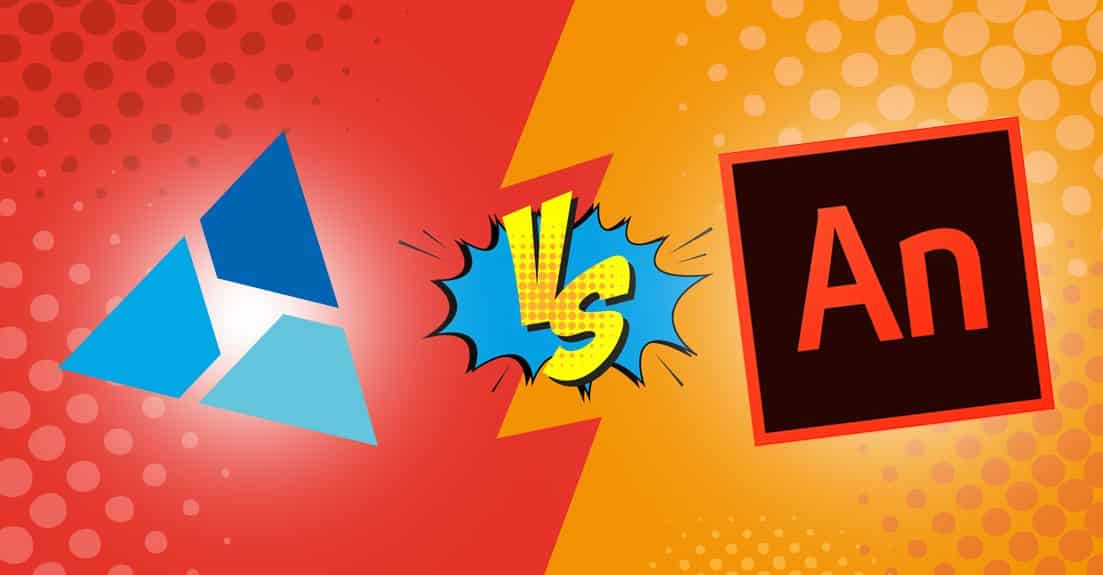 If you're one of the many people looking to get into 2D animation, or are considering updating your workflow, you might be wondering: What's the best software to use? The most common debate in the 2D realm is Toon Boom vs. Flash.
In this article we'll look at two of the biggest contenders. Toon Boom Harmony and Adobe Animate CC (the modern incarnation of Flash).
Background
First let's get a little background on each of these programs.
Adobe Animate CC, (formerly known as Flash), is a vector animation program whose ease of use, interactivity, and small file sizes made it the standard for online animation for many years. It has also been used to make cartoons for TV as well, though Adobe never seemed to fully acknowledge or embrace that use-case, leaving studios to rely on plugins or build custom tools to make the software better suited for a production pipeline.
In recent years however, since re-branding as Adobe Animate instead of Flash, Adobe has added some much needed upgrades that seem to indicate they might be trying to support long-form cartoons more in the future.
Great looking shows made using Adobe Animate (Flash)
https://www.bloopanimation.com/toon-boom-vs-flash-adobe-animate/